7 tags
Sustainability Sneak Peek
Any day now I'll be able to post more about last terms projects, including a fully-sustainably-designed ranch in the hills of Tehachapi, California.  A sneak peek!
5 tags
3 tags
7 tags
The Halfway Mark
Over the past few months I have been working on my midpoint review presentation, which includes a thesis proposal and portfolio review.  Tonight I finished the second of two primary components.  Now, I just have to practice, practice, practice my oral presentation to go with the 70-something page book, and powerpoint presentation of nearly the same length.   If you see a random girl talking and...
11 tags
"Style is knowing who you are, what you want to say and not giving a damn."
– Gore Vidal  (via thatkindofwoman)
11 tags
9 tags
1 tag
De Nuevo
Finals ended…ohhhh, a good six weeks ago.  I have, since then, successfully - and finally - cleaned my office, done laundry, cooked a delicious meal from scratch, spent time with friends (truly!  that happened!), had a full conversation with my mother, (almost) made it out the door on a date with my husband, and slept a full eight hours in a row.  It is astounding to see what life is like...
1 tag
Looking Up
According to ASID (the American Society of Interior Designers): "As the economy recovers and demand for design increases, there will be a gap in the number of designers needed to meet our clients' growing needs. For example, experts have indicated the construction industry is posed to reach $1 trillion over the next three years alone!" Things are looking up,...
3 tags
Recovery
Finals Recovery.  It's a thing.  I'm almost at the point where I can think about being…"productive."  In other words, right around the corner I will finally (finally) get around to posting the work from my term projects that I am oh-so-proud of (mainly because it reached relative completion status by the deadline) for your viewing pleasure.   Thanks for...
3 tags
Watch
The Plumen, the compact fluorescent homage-to-Edison light bulb. I'm already daydreaming about where and how to put these all over my house.  Though, at $29 bucks a pop, I'll be thinking rather strategically.  At least they cut down on energy by up to 80% compared to incandescent lights (I'm not even sure what the comparison would be to an old school filament bulb…2000%...
8 tags
A sneak peek.
Today's goal is complete this restaurant remodel project, one of my two finals due Monday.   Here's a sneak peek of what was finished by last night, after some additional color tweaking this morning.
My thoughts, in someone else's words.
"The social dislocation of children in our time is a sure mark of a society in decline; this condition is not, however, confined to any race, class, nation or economic condition—it cuts across them all. It grieves our hearts to realize that in so many parts of the world children are employed as soldiers, exploited as labourers, sold into virtual slavery, forced into prostitution, made...
2 tags
Just enough quiet to let me think; enough bass to...
5 tags
3 tags
Spoonflower Bliss
Have you heard of Spoonflower?  If you have any inclination toward luscious fabrics, mesmerizing patterns, and creating hand-made yummies for you or your home (or at least the idea of it), you should know about Spoonflower. In short, the joy of Spoonflower is comprised of ingenious textile designers (pro or not), and an online etsy-like marketplace where you can buy any of these...
11 tags
Ella's
I'm working towards my final decision decisions regarding the (hypothetical) redesign of Ella's, a neo-classical American cuisine restaurant in Laurel Heights/Presidio/Fillmore District of San Francisco.   An exterior sketch: Most likely it'll look a little something like this with a bit of color added: And some quick thumbnail color studies of the interior.  Which...
3 tags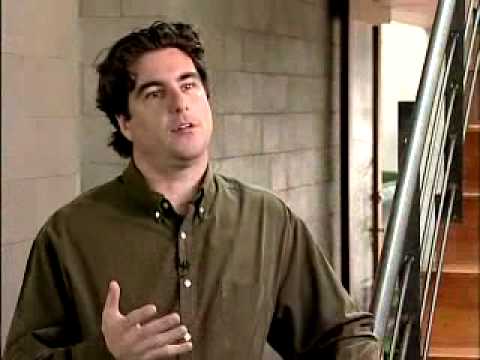 8 tags
4 tags
"Green design has to function differently at different times of the year by..."
– Course content from AAU, on a fundamental characteristic of green design.
13 tags
1 tag
5 tags
2 tags
How Hermione Granger could help me with my...
I would really LOVE it if I just had oodles and oodles of time for each of my mid-terms. I think the only reason I might ever have any non-happy feelings about school is because I just don't have the time I want to put into each design. The stress of deadlines while trying to consolidate, implement and develop new learning is so counterproductive. Hermione, you're gonna need to hand...
1 tag
"The arts are not a way to make a living. They are a very human way of making..."
– Kurt Vonnegut, A Man Without a Country (via bigcartel)
4 tags
Walk, sit, eat, play - like you live there.
I can't say enough about observation and participation.  Recently I was helping a friend organize their living room just after moving in.  I had an idea for the arrangement of furniture.  It seemed GREAT on so many levels until sitting down on the couch - the view toward the TV was completely distracted by a backdrop of the kitchen.  It was busy, not relaxing, and awkward.  But this...
3 tags
Where we do what we do.
I've been obsessing over workspaces a bit recently.  Maybe that's because I spend so much time in mine these days!   A comfortable, well-lit, accommodating, organized and beautiful workspace can be nothing short of miraculous for one's mental well-being, productivity, and all around joy while doing what must be done.   Here are just a few spaces that I've come across...
2 tags
5 tags
"Now that I have appealed to your sense of truth, I would like you since you are..."
– Le Corbusier
7 tags
2 tags
Keywords: Thesis Proposal
Montessori • education • training center • parental education • community center • ONENESS OF MANKIND • resource • self-sufficient • sustainable • created for all • outdoor living • studios • case study: temples • case study: Montessori schools • gardens • water processing • energy source • center of community activity I've got about two more days to solidify this idea, find a building,...
3 tags
the magic of pen and paper
I just have to say - hand-rendering makes my intellect, eyes, and heart so very happy.   The raw, vulnerable, hopefulness of someone's hand-drawn dreams are incredibly sweet, and brave. There is something a touch more believable about hand-drawn renderings.  They seem to remind us, "If you can dream it, you can build it."  The magic is in the absolute accessibility of that...
5 tags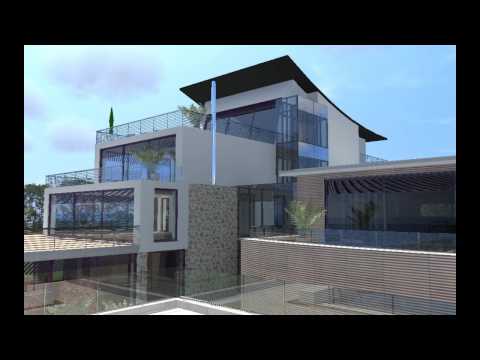 2 tags
These guys are one of my new favorite bands. Oh...
This is what a site analysis looks like.
My term project for my class on sustainability in the built environment is going to be related to a sustainable home in the Tehachapi region of California.  This small town of rolling hills at the foot of the Tehachapi pass, between Bakersfield and the Mojave dessert, is pretty quiet except for the acres and acres of wind-farms that decorate the hillsides as the city of Tehachapi moves up into...
6 tags
Ehhhh? Notice anything different?
Months ago my schoolmate inspired me to create my own new logo for my design blog.  It's only taken about eight months to sit down and get to it.  …and some further understanding about the ins and outs of Photoshop.  Hey, it's like I'm doing homework all over again!  (…and that's why I love my program.) For some reason the image is a little blurry when blown...
1 tag
3, 2, 1.
The countdown begins.  Classes start on Thursday.  I'm cleaning up my studio from where I left it the minute finals ended last term, gathering books as they come in by USPS or UPS or Fedex, and getting a list of supplies to grab at my favorite art store. I think I'm ready.  I think I relaxed up juuuuust enough.  And not a moment too soon.  
5 tags
Genius Loci: The Dreamer
"Genius Loci" (genius of a place) is a collection of my narrative hypotheses for rooms that captivate me. If you disagree, please, offer your story. (Pinterest) …the poet, the insomniac.   The person who slept here, tossing off the solid warmth of their woolen throw, grew restless with the approaching light.  Their best hours are host to darkness, stillness, the quiet of everything but...
20 tags
Caldera Resort & Spa
It's done.  The term.  Two more graduate classes.  My final projects!  One of which I am incredibly excited about, even after turning it in.  That's a good sign. For your viewing pleasure, Caldera Resort & Spa, in Mammoth Lakes, California, catering to the outdoor sports/mani-pedi pampering enthusiast.   (FOR LARGER IMAGES try here.) Outdoor adventurers taking a respite...
1 tag
Portfolio Display Problem
FYI:  My portfolio links to each project's respective web album are all of a sudden not functioning properly.  I'll be working on fixing that shortly!
3 tags
Materialogy: Yes, you can draw.
First of all - before you go away, thinking, "I can't draw, this is irrelevant to me," know that absolutely anyone can learn to draw.   At least I think so.  Another professional designer I know agrees!  That should convince you, right?  The two of us say it's true, it must be so. Further proof:  look at my very first drawing assignment.   No joke. That's where...